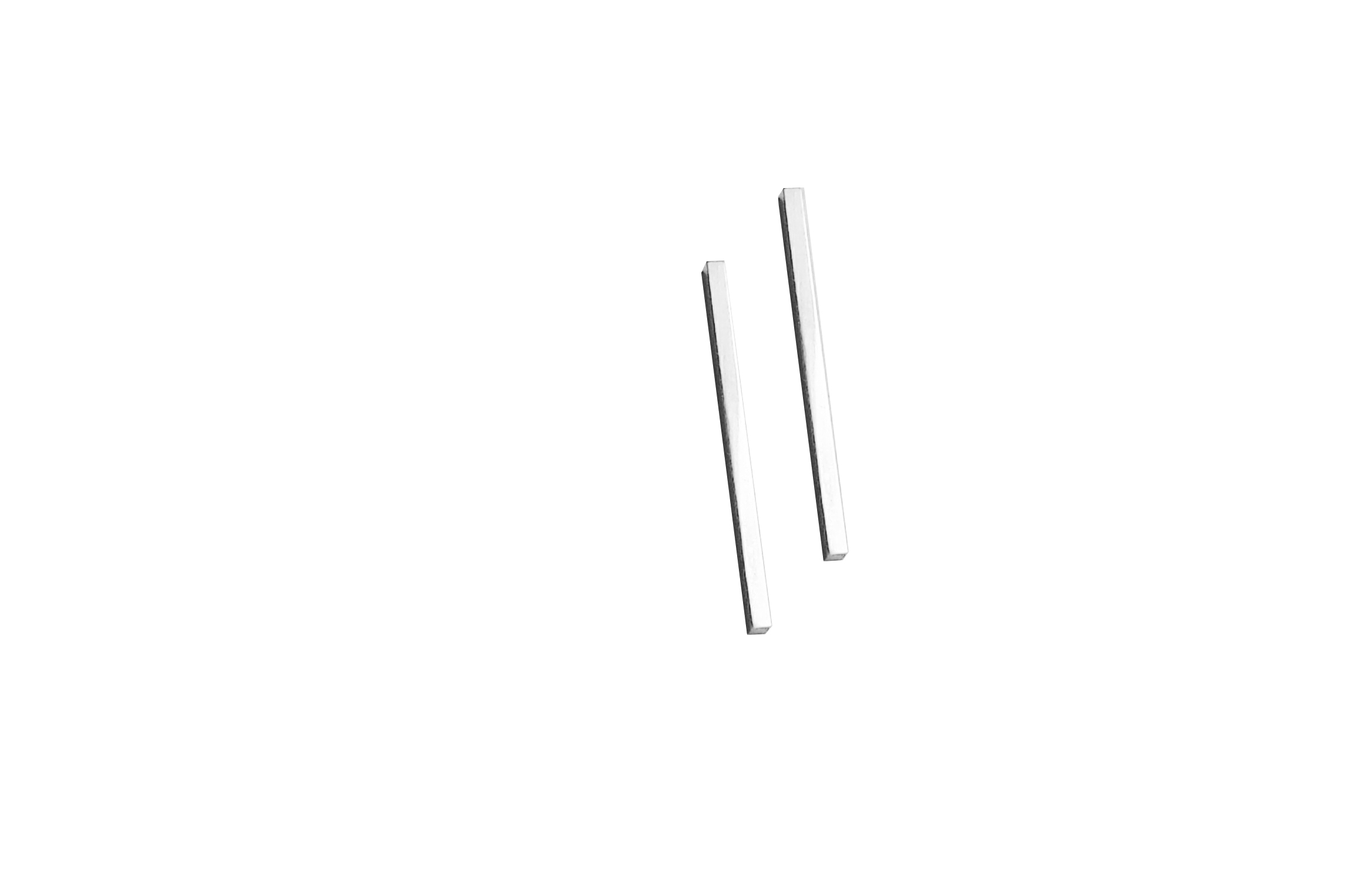 Gramma Stud
The Gramma Stud takes the Simple Stud up a notch in elegance and edge. Minimalist lines drop weightlessly from the ear for the perfect subtle flash.
Available long and narrow (~3cm long, 1x1mm square) or short (~1cm long, 2x1mm) and in brass, sterling silver, or silver with 18k gold-plating.
Please store your jewelry in a dry location - preferably wrapped in a cloth, to prevent tarnishing. Keep the pieces away from water and lotions and for best care, wipe gently with a soft cloth after wearing.
— all items are made to order and ship within 2 weeks of the date ordered —